Working on a few new comic titles this year. Some very early WIP images. I scribble a lot!

Q Division :
Set during WWII, a principled scientist is coerced into taking part in a daring mission behind enemy lines. The result of this mission could have consequences for all of mankind.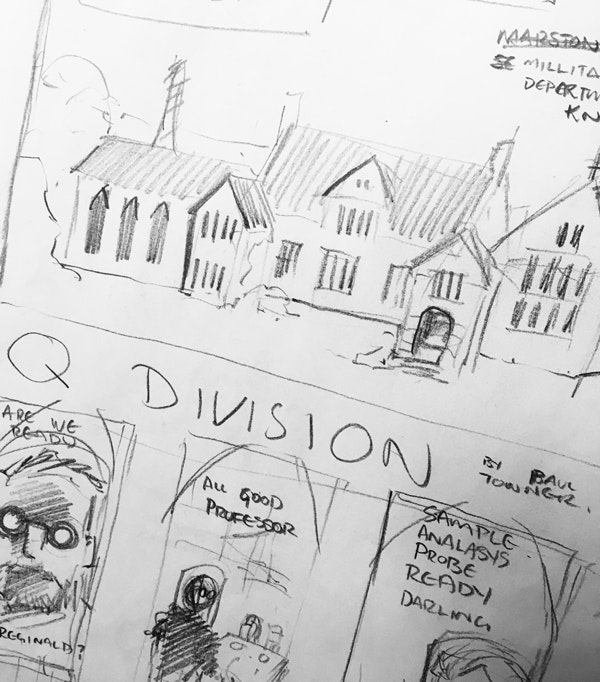 The King of The Cats :
A comic book adaptation of a well loved folk tale. Strange goings on in the local graveyard...